Well we had a great time (as usual) at PACCAR camp site with lots of activities (abseiling, caving, walking, shooting, orienteering and go-karts).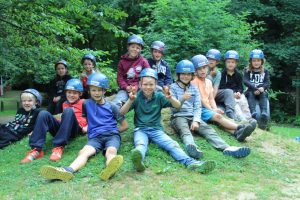 Cub Scouts after the 'Rabbit Run'
This time the weather smiled on us and we had sunshine all the time. The Beavers visited us and spent some time finding out what Cub Scouts do and why we have so much fun.