This year for Summer Camp we went to the 'home of Scouting' – Gilwell Park near London (close to Epping Forest). Summer Camp is the highlight of the Cub Year, a chance to earn lots of badges and also progress towards the Nights Away and Hikes staged activity badges.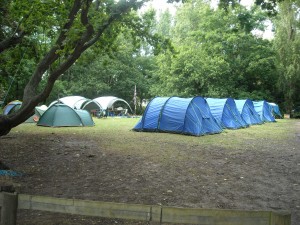 We had a great time on Thursday setting up the camp and doing some shooting in the evening but it was very wet on the Friday and we did get drenched as we walked around Epping Forest.
Unfortunately, Hayley (our Assistant CSL) fell in the mud and rain and broke her wrist – she was kindly taken home by Tina but a later visit to A&E showed that she not only broke her wrist but shattered another bone too! Lots of pain and now metal in the wrist.
Still, Saturday was sunny and we got to do lots of activities around the site such as:
Bouldering: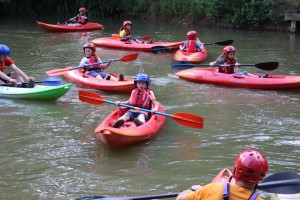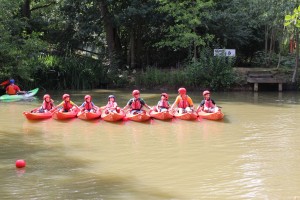 and grass sledging (the Leaders get to have fun too!)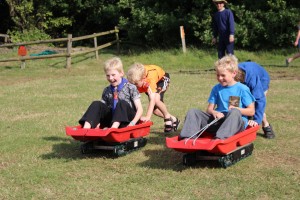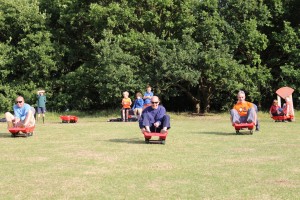 Even though we got rained out early on Sunday, we still had time to do some climbing in the Lid (out of the rain).