It is always exciting to see Hitchin's Scouts and Guides out 'en masse' in the town and to see what a huge organisation we are in Hitchin.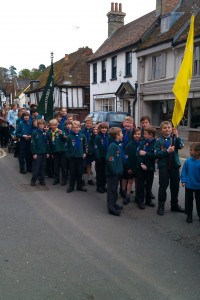 11th Cubs were part of the parade and we all re-made our promises and had a great time in the Market Square. The rain held off and a good time was had by all.
PS: You can even see my office in the background!