Where else do you go for 10-pin bowling other than your local RAF base?
RAF Henlow is our local base and they have an excellent 4 lane bowling alley that is available for local people (not just for organisations but also for public). It is a great site and we can take the Cubs bowling and keep them under supervision because we have the whole of the bolwing area to ourselves.
The Cubs had a great time and the winners were Yellow Six (Felix and Gideon were the highest scorers) with the Leaders struggling far behind!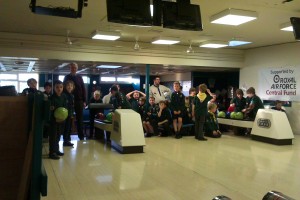 Back next term with more of the everyday adventure.