It was a tough time for the teddies and cuddly toys at the Winter Camp. First they were catapulted across the hall and then they tried parachuting from a 45m ALP (Aerial Lifting Platform). All the teddies survived (including the one teddy whose parachute failed to open and who plummeted to earth) but some were severely traumatized by the experience!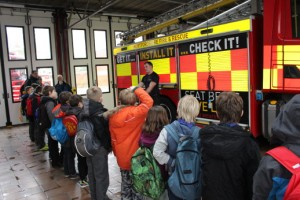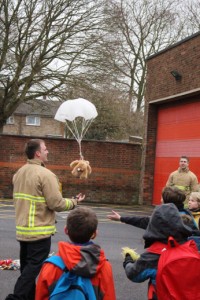 Winter Camp is a great time and even though we don't actually camp out (we stay in a Church Hall), we do lots of activities similar to those we do at Summer Camp. This year, in addition to giving the teddies a work-out, we did orienteering, building towers (out of paper and sticky-tape), rode on trains (to quote Hayley: "Cubs on a train, arguably more scary than snakes on a plane"), visited Stevenage Museum and Stevenage Fire Station, ate lots of good food and did competition Mario karting.
A great weekend and 16 exhausted Cub Scouts (as well as 4 exhausted leaders).